Next school year Mom registered me in a very poor school that belonged to a teacher whose last name was Sagaón. My sister, in turn, was registered in a kindergarden that was very near the office where Mom worked.


My school, as I said, was very poor. Fourth and fifth grade groups were in the same room, and instead of benches we had a big drawer with a flat piece of wood and my friend Pancho Figueroa and me sat down each one on each of its extremes. The only problem was that everytime one of us was asked a question, we had to stand up to answer and the other one fell to the floor right away.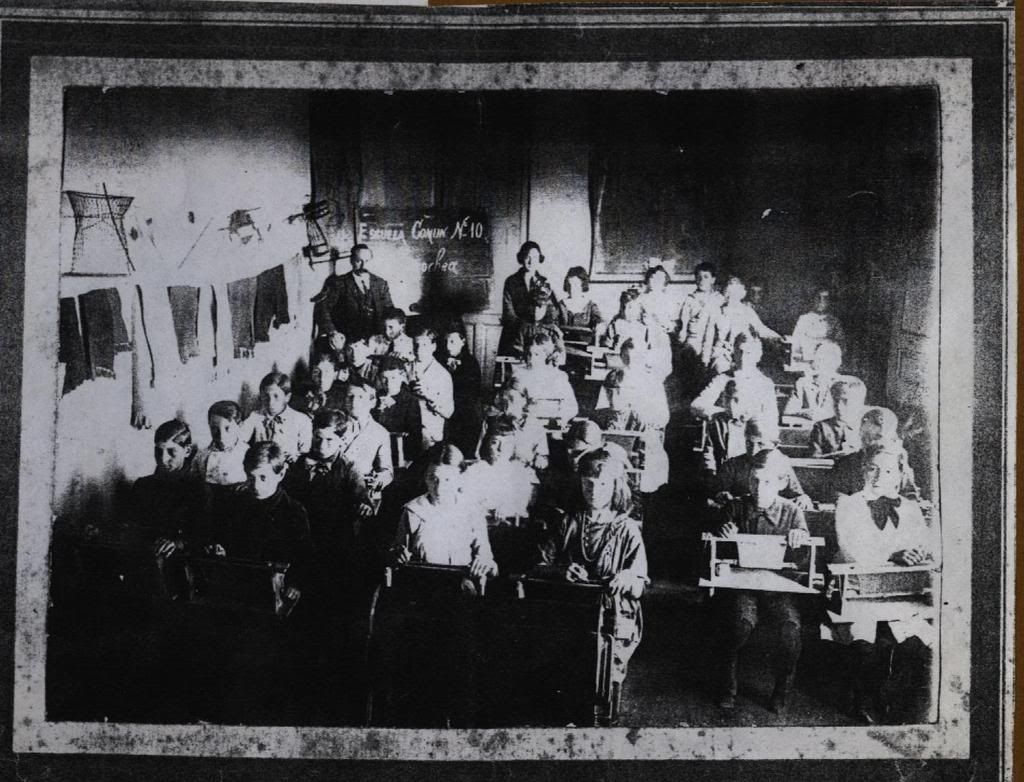 A primary school of those days
I left that school, and shortly after Easter vacations Professor Sagaón closed it, since he had a family tragedy (one of his sons accidentally killed his brother). I was left without school then. After some days of a "forced rest", my mother was able to register both my sister and me in a lay school called "Benito Juárez", owned by Proffesor Teodomiro Manzano, renowed teacher who was the author of many books of arithmetic, geography and pedagogy.
I didn't get to know many of his books, but I had the chance to work with the ones he wrote about arithmetics and geography, which I found pretty educational and useful. I studied my fifth and sixth grade in that school, and I learned a lot during them, since grammar was much easier in that time, as well as arithmetic. Therefore, before the end of the school year we already knew all about those subjects, so we were taught notions of algebra.

I remember two interesting events from those times in which I studied my Primary School. My first trip to Mexico City and the attack against Pachuca.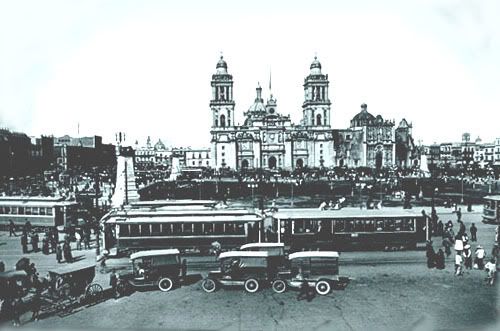 Mexico City in the early 20's

Uncle Jesus, who was Mom's brother, took me to Mexico City. We boarded the train that goes past Ometusco and the pyramids of San Juan Teotihuacán. After an almost three hour trip, we got to Mexico City, to Aunt Maria Luisa's house which was in an area called "La estrella". I had a very nice welcome and that very night I was taken to the theater to see Maria Canesa (also known as "La gatita blanca", or "The white kitty"). The following day we visited Chapultepec Park, where they took me some pictures with my cousin Caritina. Those kind of photographs were printed in a kind of thin metal sheet, and the images wore off after a short time. We went to the National Museum to see the Aztec Calendar and the Aztec Stone of Sacrifices, among other interesting things.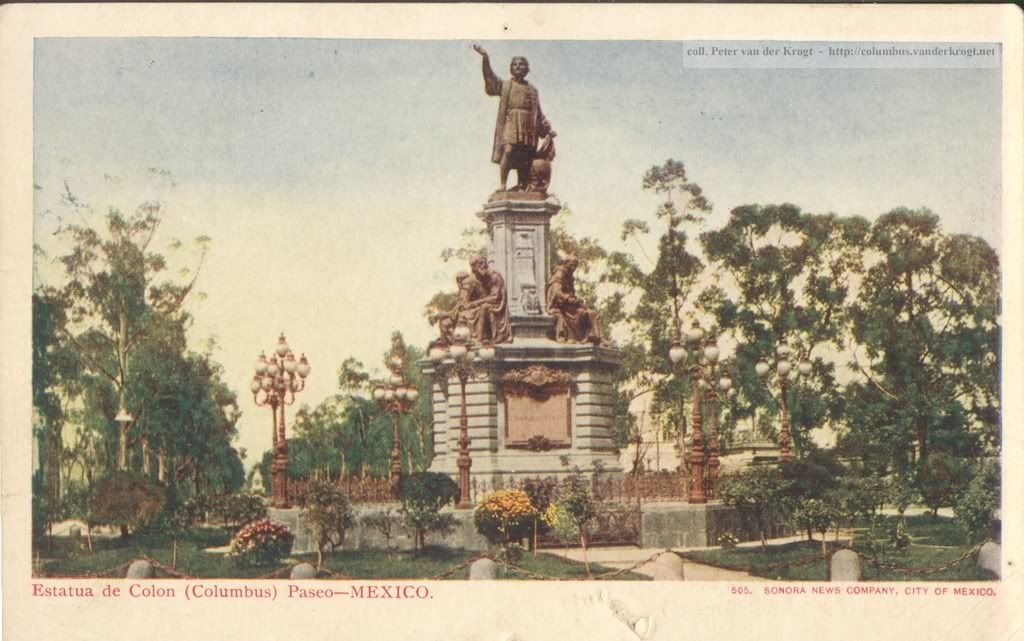 Reforma Avenue in those times

They took me to the main avenues Reforma and Hombres Ilustres Avenue, which is now known as Avenida Hidalgo. The traffic was controlled by men who were just policemen and nothing else. On the crossroads there were some metallic rods which had "Stop" and "Go" signs at the top of them. The policeman spun the signs according to the traffic, which was not heavy at all.

After being in the city for seven days, I went back to Pachuca very happy about having known the Great City, since in that time Pachuca didn't have any paved streets, the street lighting were some arch bulbs hanging from some posts. Bulbs were taken away by the "gendarmes" (policemen) every afternoon, they removed some approximately 15-centimeter cylindrical pieces of carbon from them, and then they turned them on (I don't know how) and put them back along with the lamp. We the children took the removed carbons and played with them. There
were almost no automobiles. Only some carriages that worked as taxis, pulled by horses, and great wagons (pulled by mules) that transported varied merchandise.



Another memory I haven't forgotten was the first time I saw a dead man. We were in the middle of the DelaHuertista Revolution and all the people from Pachuca were on the Revolucionarios side. On January 10th 1924 we woke up at 4 or 5am because of the noise of many gunshots. We lived near San Francisco Church, and near the military barracks having the same name.

Daybreak passed and the gunshots continued. We could hear the bullets whistling above our roof. Every now and then a cannonshot that came from the hill of San Cristóbal whistled above all the houses, mine among them. This shooting lasted all the morning and it ceased during the afternoon.

Around five I escaped Mom and ran along Hidalgo street to see the church tower that had been dynamited at noon. I was not the only curious person who went there, taking the risk of being shot.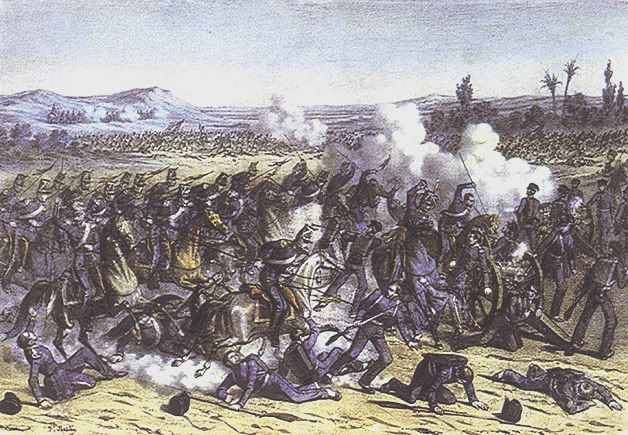 What really got my attention was the look of a dead soldier who had been shot with a dumdum bullet in the front of his head, which made a seven-centimeter hole on it! After exploring here and there I went back home to get Mom's fair scolding.
Next day everything was calmed and I went out with Mom to the Barreteros Market, which was four or five blocks from home. On the way, at the Salazar alley, we saw the corpses of two men who had been executed (their arms were still tied).

After that, everything was okay again. DelaHuertista Revolution continued but Pachuca was not attacked again, and it finished, at least in Hidalgo State, with the execution of General Marcial Cabazos, who was highly appreciated in Pachuca and whose corpse was exhibited at the doors of Bartolomé de Medina
Theater
, which doesn't exist anymore.


Bartolomé de Medina Theater

After I finished Primary School, the next step was studying at the Literature and Science Institute, which in that time included Secundaria and Preparatoria in five years. After the "baptism" all new students had to go through, and which consisted in a mud bath on your head and sometimes a "pamba" (hitting your head with their hands repeatedly) given by students from superior courses, clases started. It was something new for us that each subject was taught
by a different teacher.

Among all the teachers that I had during Secundaria and Preparatoria, I remember the Engineer Narciso Paz (we called him Chicho Paz). He had a palpebral ptosis, so everytime he wanted to look at us he had to raise his head back.
Because of this, everytime he got into the classroom, we would start whistling a song called "Ojos de Juventud" (Youth eyes) that was on fashion at that time. He would get upset and told us off, putting his temper on the poor one who didn't know the lesson, and speaking to all of us, he used to tell us that we were completely useless.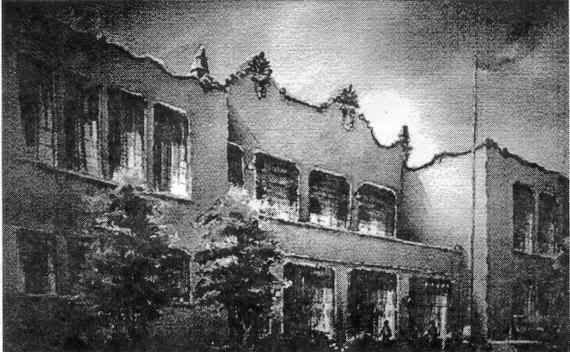 Another teacher I remember was the one who taught Greek and Latin ethimologies, to whom we called "The Ipsilon". He had a temper and when he got into the class, to make us silent, he gave a big yell as he strongly hit the table with his cane, which made everyone fall silent at once.
Another teacher, who was very demanding, was Doctor Ricardo Garza Isunza, who used to fail almost all the group, so we all used to call him "The Ogre". There are some other ones that I don't remember, but who were good teachers.

One of them was Licenciado César Becerra, who I found years later in Cuautla, very sick, and he died some days after being sent to a hospital in that city.
I had some classmates who became really outstanding later, some of them in politics and some other ones in their professions. Among them are Raúl Lozano, who was Hidalgo State Governor, Carlos Ramírez Guerrero, also a Governor in that State. Some of them who stood out in their professions are Neftalí Vite, a good lawyer and excellent speaker, Armando Ramírez, cardiologist, Ramón Olivera, oftalmologist and some others that I don't recall.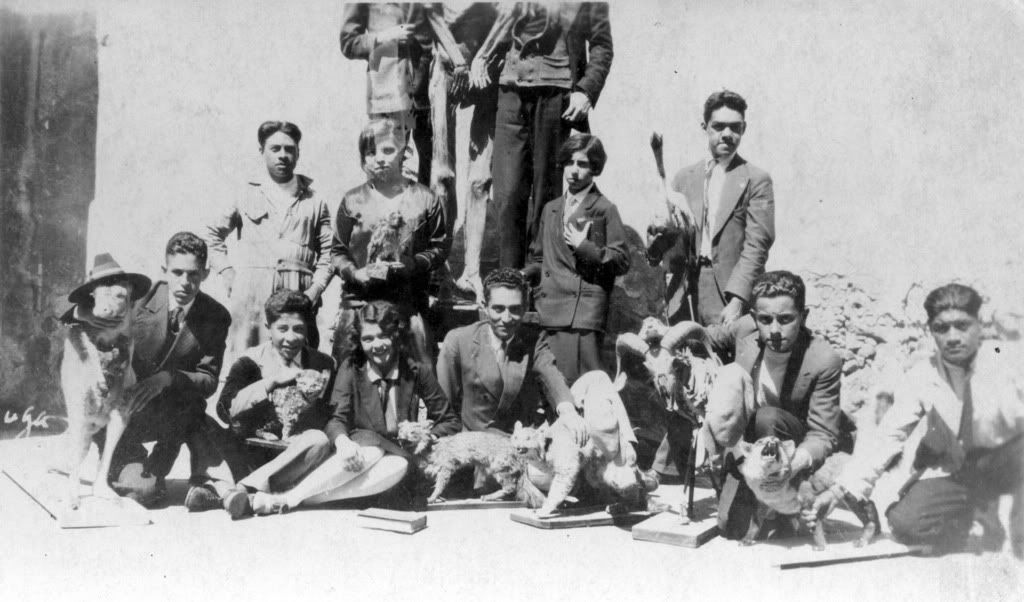 1928. I am the second one at the bottom line, from left to right.